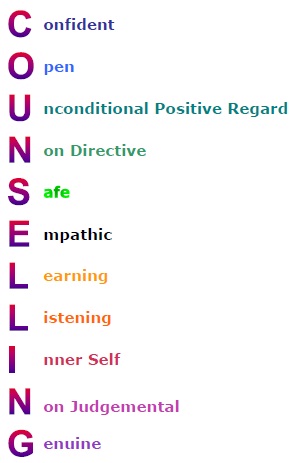 I offer a safe, confidential, contracted process where you can explore concerns, difficulties, and anxieties in a caring and understanding relationship. You can explore issues as deeply as you wish, in an atmosphere of respect, safety, and acceptance. The counselling process can help you to develop your own inner resources to live your life in a more satisfying and meaningful way.
I use an integrative approach to counselling that is primarily using a person centred perspective. I am a member of The British Association for Counselling and Psychotherapy (BACP) and follow their ethical framework for good practice.
The counselling contract is available for viewing here.
Just like gardeners do not 'grow' plants – they grow by themselves – counsellors do not grow persons. What both the gardener and the counsellor try to do is create the conditions in which the inherent capacities for growth and development can come to fruition
Tony Merry, 2002